Braided hairstyles would be so easy to make if we just had enough hair! Problem solved easily with our little styling helpers and ready to wear braided hairdos!
The secret behind these lush and fancy hair styles is the right hair piece!
Lush and long braids are gorgeous for rustic hairdos!
Clever and simple - the "put-on" braided hair crown - or in other words: A braid headband!
A gorgeous combination: Matching braid or hair bun and headband hair pieces!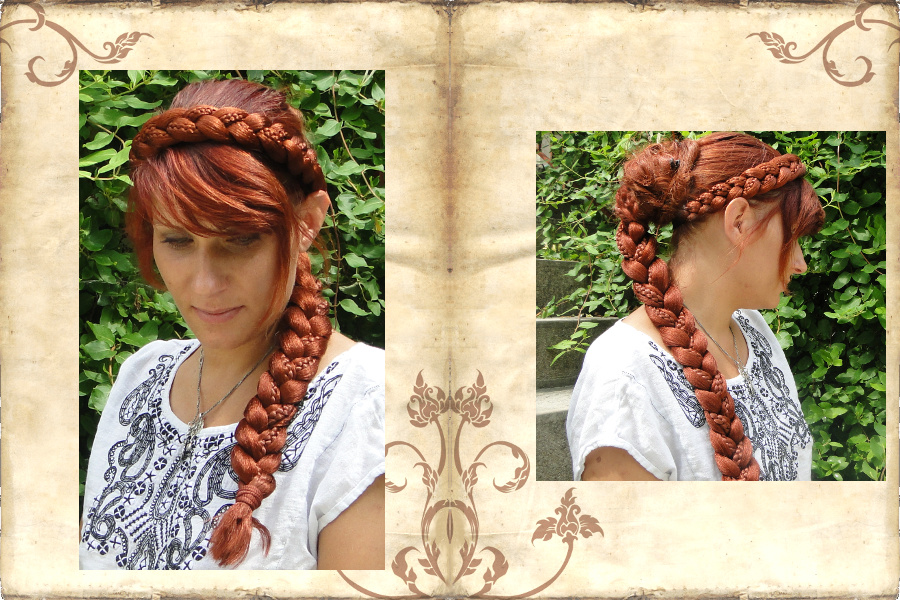 Use a 90 cm/ 36 inches long braid to make a lush halo braid hair crown!
If you have 15 minutes for styling you might want to try one of the many updo options with a pair of braids!



Shop the look! Pair of Elf Braids    ~   Hair Flowers