Anniversary Offers - 10 Years Magic Tribal Hair
10 amazing and special % discount offers % for our 10th anniversary!
Plus some more specials throughout 2019 - overview here! 

We will publish the 10 offers with gracious discounts throughout the year, the latest action is always on top. Some special offers are valid for 10 days, some for several months.

A few special offers are exclusive to our newsletter recipients, we note this with respective offers. Naturally you are free to subscribe any time and benefit from these actions, too! You find the newsletter subscription field at the end of each shop page.


Special Offer 5 (von 10): "Little Goth Package" (3 Offers)


Goth Offer Part 1: € 5 to € 10 OFF several Goth dread falls (ponytail attachment) - only as long as stock lasts!
No coupon code needed, the discount is already deducted, you find all discounted dread falls here in our SALE!






Part 2: A FREE hair jewelry surprise bag with your order!
Valid May 1 through 31, 2019

Applies to all orders with value of goods € 50 or more (sum of all items in your order without shipping costs, surprise bags and gift coupons, but discounted items do count!). Just insert the code for your surprise bag during checkout. Read all about our coupon codes here!

Learn more about the content of these surprise bags, regular price and such here!





Part 3: 3 of our special surprise bags are available again, 5 pieces of each model! Click here to see prices and learn more!



The first anniversary retro collection is available: Red Passion
Details and links to all items here in our blog!




Whole Year Discount Offer:
Valid March 3, 2019 through March 29, 2020
Available for everyone, no coupon code needed!

All hip & hair tassel clip yarn falls at discounted winter price throughout the whole anniversary year!
We have offered all yarn tassel clips at reduced winter price from November 01 through March 29 since 2018. We will keep this discount through whole 2019 dor these colorful and versatile fantasy and tribal fusion belly dance costume accessories!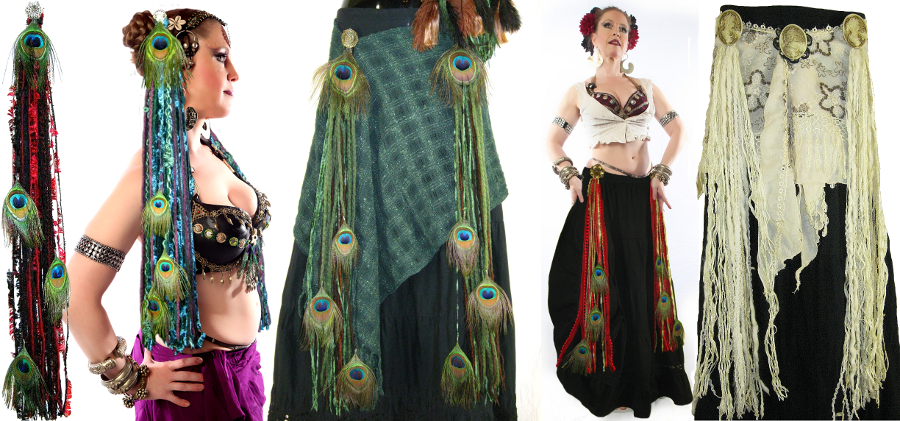 Expired Offers:


Discount offer 4 (of 10): € 10 off your set of clip-in dreads, here in the shop!
Coupon code: 10YEARS_MAGIC_TRIBAL_HAIR


Valid April 11 through April 30, 2019
Click here for all details about our coupon codes!

The discount applies to plain clip-in dreads, sets with ostrich and peacock feathers and even to personal color mixes!



Discount Offer 1 (of 10): Valid February 20 through March 6, 2019
- exklusively reserved for newsletter recipients
€ 10 discount coupon for hair pieces of synthetic kanekalon hair in the % SALE section, details in our February newsletter.