Posted on
By Melanie Penners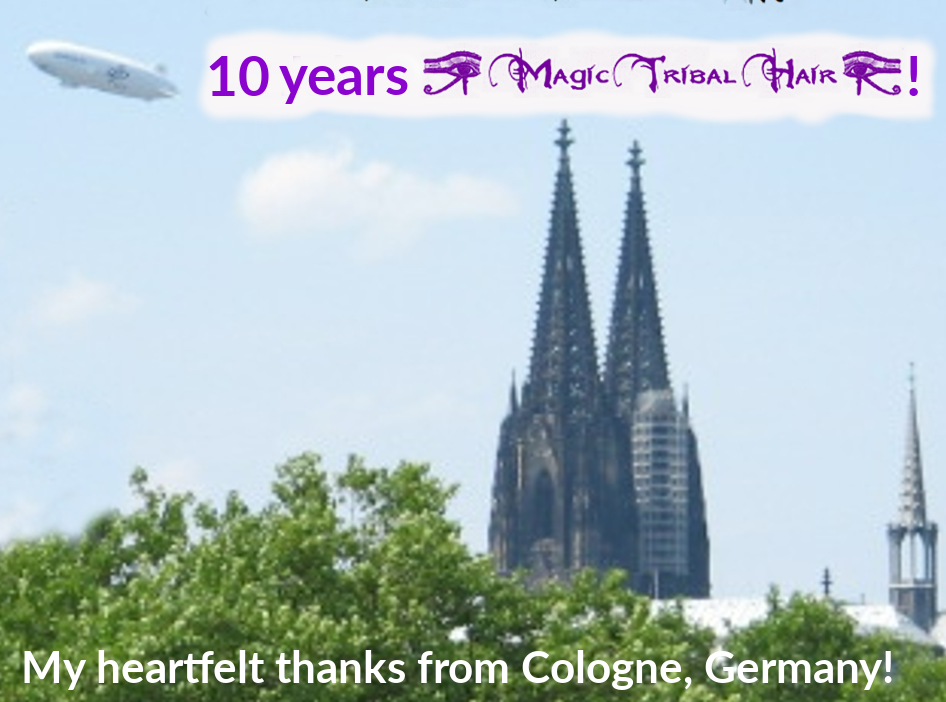 In 2019 we are looking back at 10 busy and colorful years we'll celebrate with "retro collections", 10 discount offers and little secrets and stories from behind the scenes! Join us and welcome to the family of hair lovers!
Welcome to the 10th anniversary blog series about my magic paradise of hair!

In these series I will share milestones and crazy and funny memories from the past 10 years with you! Naturally you'll also be informed about all special anniversay offers. Is there anything in particular you'd wish to know? Feel free to share your questions in a comment below this article! I will write all blogstories during the coming months, so there is room to appeal to your inspirations and I'll include them as much as possible - you are the one I write this blog for, just go ahead and inspire me ;)!


We'll do some time travelling in different formats!
Join this little journey in time through the past 10 years and enjoy little stories told in anecdotes, quizzes and pictures!

This is how you were greeted in the shop up to 2015 - and you had to pick your language first! Nowadays all visitors from outside Germany and Austria are automatically directed to the English site. Talking about improvements... when I look at the old start page, I myself find a lot to criticize about design and such - don't you agree it's absolutely unfriendly that none of the models is looking & smiling at you? And why is there a brown frame around the picture collage? I know you can't answer this, because I did that, haha! Well, one really and luckily grows with one's tasks!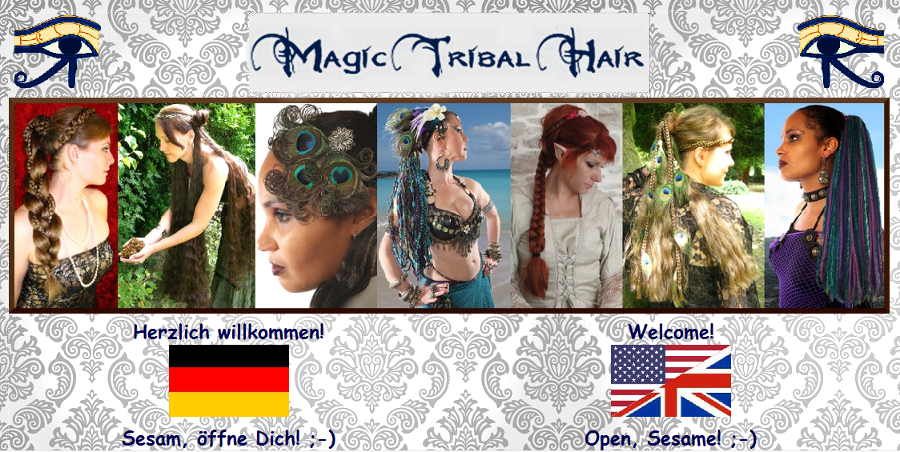 10 discount offers throughout the year!

Get to know more about the 10 amazing discount offers that will come this year in this blog and on the anniversary offers site here! The overview always starts with the latest offer. Sometimes there are several offers at a time - make sure to check more than the first one on the list! Some offers are reserved for newsletter recipients, so this year it might especially pay back to subscribe. Naturally you can unsubscribe any time, simply by replying with "unsubscribe" to the newsletter. You can subscribe at the bottom of all shop pages, even at the bottom of this blog page. 

One of these special offers even lasts the whole year: Hip & hair tassels clips (our smaller yarn falls that especially tribal fusion belly dancers and larpers appreciate for costuming) are available at discounted prices. Most models with peacock feathers cost € 22,90* instead of € 25,50* and almost all models without peacock feathers come at € 17,90* instead of € 19,90*! This discount is usually only available in winter (November - March).
*prices include 19 % VAT, shipping costs will be added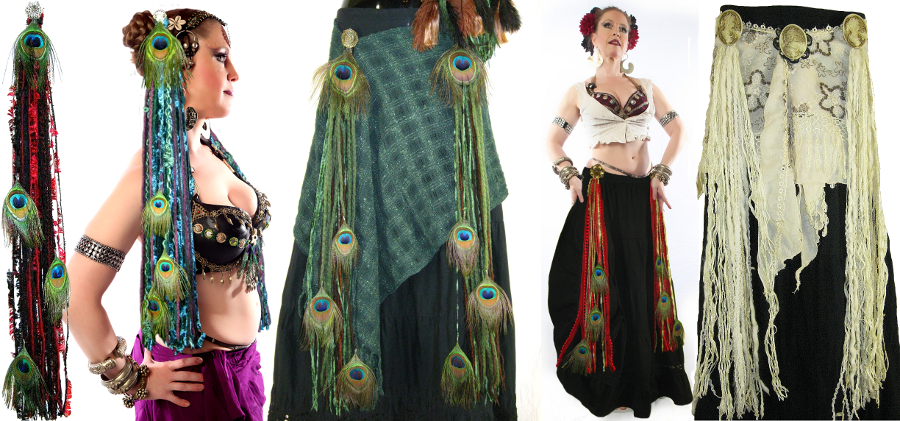 Special Retro Collections

I've planned a couple of retro collections as surprising highlights for you! They will be listed in the shop the coming months which means some really classic items will be availble again for some time. I warmly recommend subscribing for the newsletter so you won't miss any of these special offers either, since there will be only small quantities of each item. 

I don't want to reveal too much now, just one thing: especially tribal fusion belly dancers will love the retro collections!